Schooled in finance at GE, Gib Hedstrom and his team have worked with Fortune 500 boards of directors on over 60 occasions. At Hedstrom Associates, we have worked with over 100 leading multinational corporations worldwide – virtually all at the C‑suite level.
Our Mission
Hedstrom Associates provides advice and counsel to boards of directors and C-suite executives about sustainability – with a particular focus on corporate governance.
We work with companies that want to profit from sustainability (in the very best sense), win "the war for talent," and thrive as innovative, successful enterprises.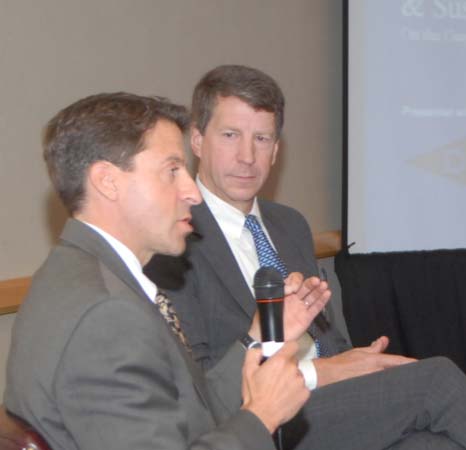 When our Board of Directors asked to be briefed by an outside sustainability expert at the next Board meeting, I asked my sustainability director, Rafael McRaven, to find the best person he could. Rafael found Gib Hedstrom, whose (then) recently published article "Navigating the Sustainability Transformation" struck a chord with me and with our Board. Gib gave a detailed presentation to our Board, joined us for informal discussion over dinner, and then joined in a half-day scenario planning session. Our Chairman and the full Board greatly appreciated Gib's insight, guidance and counsel."
Mike Marsh
President and CEO
SaskPower
Our Point of View
Stop and think about this: By 2030 (vs. 2015), the global middle class will double in size from ~2.5 billion to ~5 billion people. Compared with 2015, in 2030 twice as many people as today will buy food, want mobility in cities, upgrade their housing, and purchase all kinds of products at the "Walmarts" of the world.
What does this mean for your businesses? For auto companies, it means selling mobility instead of cars and trucks. For many manufacturing companies, it means selling solutions, not products. For every company, it means moving briskly toward a low carbon, resource-constrained world.
Rising Global Middle Class…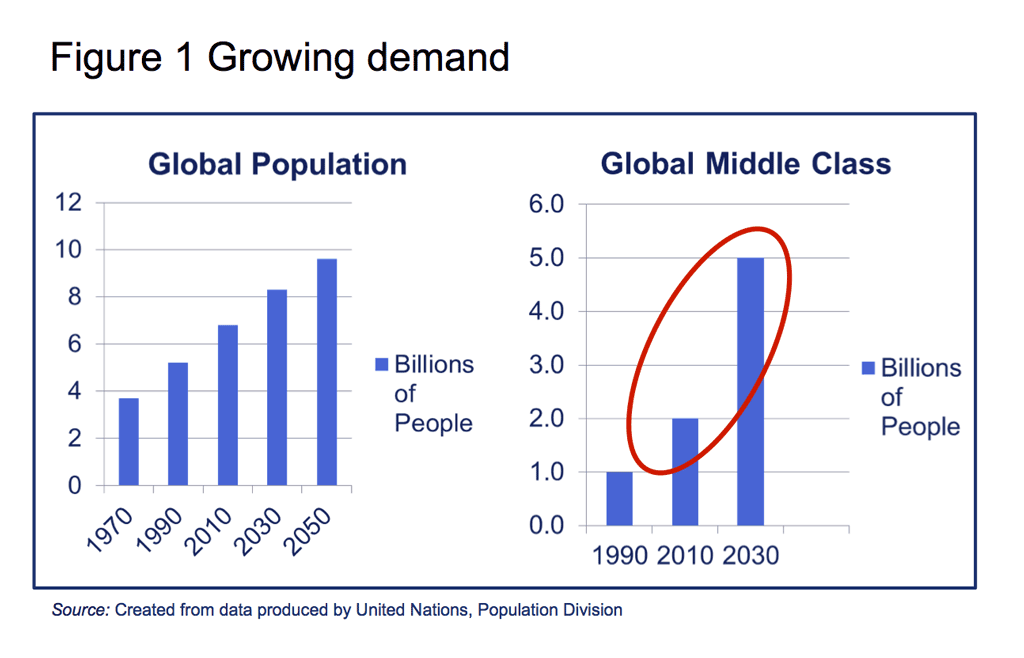 Globally, as twice as many middle class people (compared with the past) come to grips with climate change and resource challenges, tomorrow's winning companies will profit from sustainability (in a way that is best for the planet). Expect companies to transform their businesses to:
Approach zero waste throughout the value chain
Become carbon-neutral
Identify tomorrow's stranded assets
Prove to millennials that you care about the planet
Figure out what being 'net positive' means for your company
Understand the agendas of people who can influence their business
Prevent nasty surprises
Sustainability is about complete transformation. It requires companies to innovate relentlessly.
Where do you start? Build robust governance systems and business strategies that embrace environmental and social trends with a global mindset.
Our Value
Hedstrom Associates brings 30 years of experience in advising global leaders to achieve sustainable growth and profitability.
Operating at the board level. Gib Hedstrom has consulted on over 60 occasions with the boards of directors of major corporations.
Deeply steeped in sustainability. Speaking at the Rio Earth Summit in 1992, we led the dialogue about business and sustainability. Since then, we have worked with more than 100 companies and authored over 20 papers on the subject.
Depth of knowledge about industry globally. Our nearly 30 years of experience with leading companies at all levels, from the Board to plant operating managers, has brought us into contact with a broad swath of virtually all industry sectors.
Schooled in finance at General Electric. Gib Hedstrom began his career as a financial trainee at GE. Working under Jack Welch, he learned the GE way.
Strong, deep contacts with NGO leaders who influence business. We have deep partnerships with the CEOs of leading NGOs (e.g., Ceres, Environmental Defense Fund, The Conservation Fund, The Nature Conservancy, Global Environmental Management Initiative, World Resources Institute, and others).
We sit on the board of the leading business school integrating sustainability issues into the business curriculum (University of Michigan) and have a deep partnership with MIT's sustainability initiative.
Drawing on our extensive client base and broad network of NGOs, investors, and thought leaders, we work with companies that are committed to grow their profitably while helping to solve the world's pressing challenges.
We are proud that over 80 percent of our current clients have been clients in the past or were referred to Hedstrom Associates by former clients.
Our Team
Our business model is simple: our team of very senior experts works directly with our clients — with minimal overhead providing high value for the money spent. We bring an exceptional range of skills: private sector and public sector; U.S. and global; insights from the boardroom to the shop floor; bringing logic from network of NGOs and hardened Wall Street executives; and providing leading counsel on the most pressing 21st century environmental and social issues.
Hedstrom Associates helps companies profit from the environment (in a way that is best for the planet) – to seize competitive opportunities, cut costs and liabilities, and attract investors through insight and leadership on environmental issues globally.
Our long-time experience runs deep, as we have:
Advised Fortune 500 boards of directors on over 50 occasions
Helped dozens of leading global companies understand sustainability and consider it strategically – to reduce risk and to create new growth opportunities
Developed well-established contacts within leading NGOs that influence today's business
Worked collaboratively with many Fortune 500 companies to help them achieve their strategic goals
Our team has proven experience – 25 years on average – in helping CEOs and boards of directors manage environmental and social issues to cut cost, limit risk, and enhance reputation and shareholder value.
Our Network
Our clients need to access the insight and perspectives of NGOs, investors, and global thought-leaders who are increasingly impacting corporate reputation and strategy. Our long-time affiliation with an exceptional network of sustainability experts allows us to quickly tap into great insights and broader resources for our clients.
For 25 years we have built a trusted network of:
Companies. We maintain long and deep relations with leading executives at companies in the forefront of gaining business value from environmental and social drivers.
Investors. We collaborate with investors at Innovest, Sustainable Asset Management, FTSE4Good, and many leaders in the Socially Responsible Investment community.
Consultancies. Over the years, we have partnered with Accenture, Arthur D. Little (ADL), Battelle, and other leading sustainability consultants.
NGOs. We have worked closely through the years with Ceres, The Conservation Fund, World Resources Institute, and The Alliance for Environmental Innovation, among many others.
Business Schools. We regularly interact with the leaders at the top business schools for sustainability, serving on the board at The University of Michigan and working closely with Professors Jason Jay, Dan Vermeer, Tom Lyon, Stuart Hart, Andy Hoffman, Jane Nelson and Peter Senge, among others.
Our network of "sustainability leaders" across companies, investors, NGOs, academics, and consulting enriches our insights; we invest constantly in building and fostering this network.
While many toil around the more glamorous edges of sustainability, Gib has worked for over 25 years with CEOs, boards and executive teams among the toughest audiences — in carbon-intensive resource, petrochemical and heavy manufacturing industries. And it is in these settings, when the 'sustainability light bulb' goes on, that organizational learning can be the most rewarding."
Peter Senge
Founding Chairperson,
Society for Organizational Learning
Senior Lecturer, 
Massachusetts Institute of Technology