"How do we stack up?" is the one question we have been asked in over 60 meetings with Fortune 500 Boards of directors.
The core of Hedstrom Associates' work involves helping companies incorporate sustainability issues and trends into a winning corporate strategy.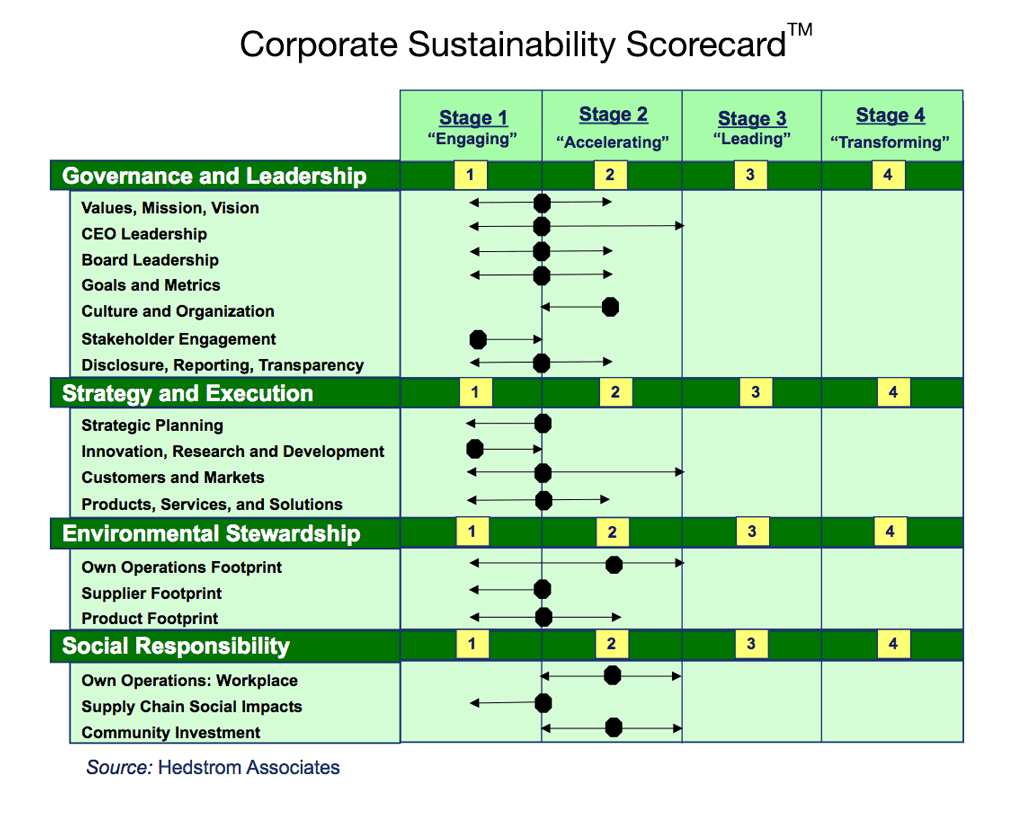 Our Proprietary ESG Navigator
We developed ESG Navigator to address the needs of the Board. The four-stage model maps company progress from initially engaging with sustainability to accelerating, leading, and ultimately, transforming their businesses. This easy-to-use tool distills 30 years of industry knowledge, interaction with dozens of CEOs and Board members, and sustainability expertise.
Our typical sustainability strategy services – generally using our ESG Navigator as a tool – fall into the following categories.